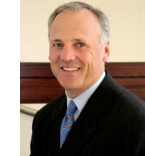 Donald R. Luciani
Partner & Head of Investment Banking
Amherst Partners | Birmingham, MI
Mr. Luciani has over 25 years of investment banking and corporate finance experience. He specializes in providing transaction advisory services to public and private companies pursuing strategies including, among others, the sale of a company, divisional divestitures, acquisitions, joint ventures, financial restructurings, fairness opinions and obtaining financing. Mr. Lucianiís clients span a broad selection of industries, including industrial manufacturing and distribution, professional and business services, building products, healthcare and consumer goods. His experience includes more than 120 transactions, representing in excess of $8 billion in total enterprise value. Prior to joining Amherst, Mr. Luciani served as Managing Director at Macquarie Capital Advisors, a division of Australia-based Macquarie Group, and as Managing Director at Giuliani Capital Advisors. Mr. Luciani was also a Partner and later Managing Director in the Corporate Finance group at Ernst & Young LLP. Mr. Luciani obtained his Bachelor's degree in Economics and Management from Albion College and his MBA in Finance from the University of Michigan.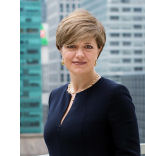 Judy Gawlik Brown
Executive Vice President & Chief Financial Officer
Perrigo Company plc
Ms. Brown has served as Executive Vice President & the Chief Financial Officer of Perrigo Company plc (NYSE & Tel Aviv Stock Exchange: PRGO) since July 2006. Ms. Brown is responsible for a wide range of executive functions including corporate strategy, mergers and acquisitions, government relations, corporate and digital communications, global taxation, investor relations, treasury, enterprise risk management and SEC and related filings. Ms. Brown consistently ranks among the top CFOs on Wall Street by both buy and sell-side investors in Institutional Investor magazineís All-American Executive Team (annually from 2011-2014), was named by the Wall Street Journal as one of the top 25 CFOs among S&P 500 companies in 2012 and was individually profiled by that publication in November 2015.
Prior to joining Perrigo, Ms. Brown held executive roles within Finance, Business Development, Global Product Development and Brand Marketing at Whirlpool Corporation at both the European Headquarters in Italy and the US. Before joining Whirlpool, she worked as an expatriate in Germany for Ernst & Young in their audit and M&A practices.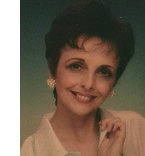 Loretta G. Lebar
Solo Practitioner
LeBar Law, LLC
For more than 25 years, Ms. LeBar practiced first as Deputy Attorney General representing Delawareís health care facilities, health care facility licensing, as well as civilly prosecuting private practice and institutional providers before professional licensing boards and now represents private health care institutions and professionals. Ms. LeBar vast experience provides clients with counsel toward a bigger vision of opportunities for growth in markets across the country as well as best practices to ensure safe and compliant environments to provide their services. On a daily basis, Ms. LeBar provides counsel on a broad range of long term care legal matters with an emphasis on regulatory issues; compliance and risk management issues; government relations, operation transfer agreements; government investigations; physician, hospital, home health, and hospice relations. Ms. LeBar continues to represent practitioners before their professional licensing boards as well as act as a mediator/arbitrator in litigation matters throughout the United States.
Ms. LeBar handled regulatory matters regarding nursing home survey, certification, and licensure enforcement issues from both the regulators side as well as the providerís side. Ms. LeBar has developed and maintained compliance programs for an organization under a CIA or other court/agency orders. Ms. LeBar has managed government investigations and handling of all regulatory mandates with long-term care acquisitions, mergers, and divestitures from stage one due diligence to obtaining necessary state and federal certifications in the change of ownership process. Ms. LeBar also provides day-to-day regulatory and operational counsel to publicly traded assisted living companies.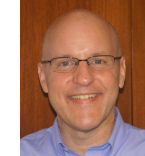 David Cocke
Chief Financial Officer
Aperion Biologics, Inc.
Mr. Cocke has served as Aperion Biologics, Inc.'s Chief Financial Officer since September 2008. Since 1997, Mr. Cocke has been serving as a General Manager of NuPak Medical, Ltd., an ISO 13485-certified contract manufacturing medical device company. He was responsible for all aspects of management, including sales, finance and operations. Prior to that, from November 1993 to May 1996, Mr. Cocke was Chief Financial Officer of NuTech, Inc., a technology incubator subsidiary for KCI, a leader in tissue-based products for surgical procedures and wound healing. From 1991 to 1993, he was Director at the Corporate Development department at KCI. Prior to KCI, David was employed by GE Capital in its Corporate Finance Group and Salomon Brothers, Inc. in its Investment Banking Group. Mr. Cocke holds an MBA from the University of Virginia's Darden Graduate School of Business Administration and a BBA with High Honors from the University of Texas at Austin.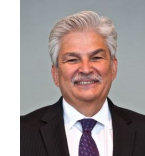 Wilhelm (Bill) Piskorowski, DDS
Clinical Associate Professor and Assistant Dean for Community-Based Dental Education
University of Michigan School Of Dentistry | Ann Arbor, MI
Dr. Bill Piskorowski holds a DDS from Loyola University, Chicago, IL. He owned a successful dental practice from 1979 to 2006 which he left to take a full time position at the University of Michigan School of Dentistry as Director of Outreach and Community Affairs. He began teaching at the University of Michigan School of Dentistry as an Adjunct Lecturer in 2001, became a Clinical Assistant Professor in 2005 and a Clinical Associate Professor in 2012. Since assuming his role as Director of Outreach and Community affairs in 2006, he has grown the program from a 3 week experience for dental students at 4 external sites to a 12 week experience with over 30 sites. Connected to this growth was also the creation of a one-of-a-kind nationally recognized program that was financially self-sustaining. In 2013 he received the prestigious William J. Gies Award for Outstanding Innovation by a Dental Educator as recognition of his achievements in this area and in 2014 the recipient of the Emmett C. Bolden Dentist Citizen of the Year Award from the Michigan Dental Association. Dr. Piskorowski is passionate about access to care issues for those less fortunate and is a member for Michigan Dental Associationís Access to Care Committee.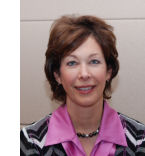 Dr. Jane Grover
Director of the Council on Access Prevention and Interprofessional Relations for the American Dental Association
Dr. Jane Grover became the Director of the Council on Access Prevention and Interprofessional Relations for the American Dental Association in April 2013. She is a native of Detroit and received both her dental degree and Masterís Degree in Public Health from the University of Michigan. Prior to joining the ADA, Dr. Grover was the Dental Director of an FQHC in Michigan, adjunct faculty of the University of Michigan School of Dentistry and AEGD residency director for Lutheran Medical Center. She was also a Trustee in the Michigan Dental Association, Chair of the American Dental Association Political Action Committee and served as ADA Vice President from 2006-2008.