Dr. Stuart Boekeloo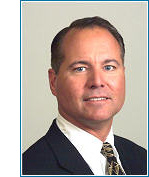 Dr. Boekeloo initally became aware of how care was rendered at a large
Assisted Living Facility
in his home town when he was asked to render on-site care. The only options given to him to treat patients was the hair salon, common area, or in the residents bed. Thinking this was not the norm, he visited dozens of other facilities posing as a "shopper" for his parents.
Several trends in these facilities became clear to Dr. Boekeloo. First, the employees and managers of those facilities were extremely compassionate, kind and caring individuals. They were very resourceful in finding ways to render care on site. Second, the doctors and healthcare providers that visit these facilities were equally as compassionate. Third, no one or business entity had taken the time to analyze the shortfalls in how care was given to this beloved segment of our population.
Aleydis Centers wishes to bring light to these disjoints in care and offer a solution. We are motivated by our mission of increasing access to care while decreasing costs through the installation of Aleydis Centers in Assisted Living Facilities coast to coast.
University Of Notre Dame MBA 1990
University of Michigan DDS 1987
Albion College BA 1983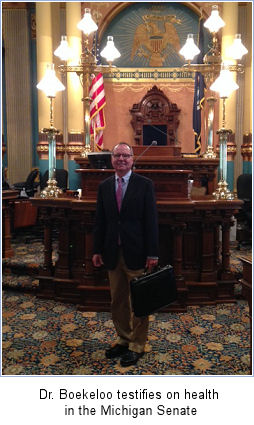 Boards, Memberships and Citations
MDA Insurance & Financial Group, Finance Committee Past Member
Past President, Lakeland Dental Society
Past President, St Joseph Benton Harbor Rotary Club
Past President, St Joseph Benton Harbor Rotary Club Foundation
Berrien Community Foundation
Past President, West Michigan Steering Committee, Michigan Dental Association
Former Legislative Liason Action Team Leader, Michigan Dental Association
Past Speaker American Dental Association Leadership Conference, Washington D.C.
Michigan Healthcare Association Annual Convention
Ohio Healthcare Association Annual Convention
National Association of Oral Health
American Dental Association
Michigan Dental Association
Assisted Living Federation of American
National Council on Oral Health
National Oral Health Conference
American College of Legal Medicine